RACHID ABU-HASSAN
Rachid is the Founder of Platform 78. He is an experience designer and buildings engineer with over 20 years of experience in the design and construction industry.
Educated with a background in mechanical engineering, architecture acoustics, and business administration, Rachid started his career with Shen Milsom & Wilke in 2000 as an Acoustic Consultant in New York City. He later moved to Dubai where he started and ran the Dubai Practice. In late 2007, Rachid returned to New York City to join Arup's Acoustics, Audiovisual, and Theatre Consulting practice where he later joined the leadership team of Arup's Consulting Practice. In the beginning of 2012, Rachid moved Arup's Amsterdam office where he established the Acoustics, Audiovisual, and Theatre Practice, and was appointed as European Practice Leader. In 2014, Rachid was appointed as Amsterdam's MEP Practice Leader and later the wider Buildings-Consulting Practice.
Rachid has worked on an international portfolio of projects in a wide range of industry sectors including Education, Healthcare, Commercial, Residential, Hospitality, Performing Arts, Movie Theatres and Broadcast.
Throughout his career, Rachid has managed to combine his passion for the arts with his engineering background by working on several high-profile arts and culture projects. Prior to leaving Arup, Rachid completed the Stavros Niarchos Foundation Cultural Centre in Athens, a project he enjoyed working on for close to 7 years alongside a multidisciplinary Arup Team, and Renzo Piano Building Workshop.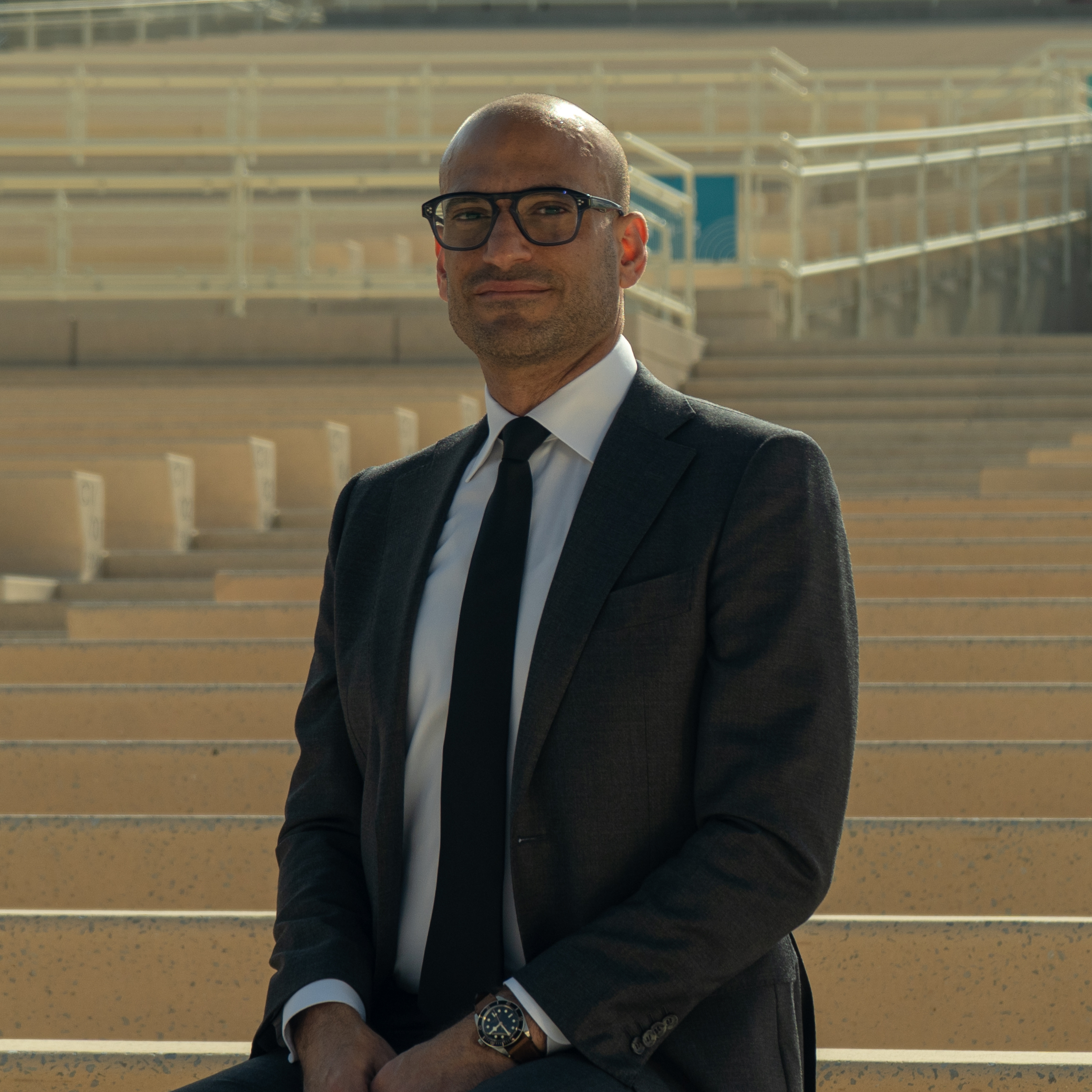 QUALIFICATIONS & EDUCATION
Post Graduate Diploma in Management, University of Liverpool, England, Uk, 2007
BS, Mechanical Engineerings Specialising in Architectural Accoustics and Noise and Vibration Control, University if Hartford, Connecticut, 2000
PROFESSIONAL ASSOCIATIONS
Member, Acoustical Society of America (ASA)
Member of the Institute of Acoustics (MIoA)
ENR 2016 Global Best Projects Awards – Stavros Niarchos Foundation Cultural Centre
Live Design Excellence Award for Venues, 2010 – The Jerome Robbins Theatre, Baryshnikov Art Centre